How to increase the hardness of glass candlestick
Author:Demi
Source:Sunny Glassware
Release Date:2022-09-06
   The transparency of the glass can give people a clean visual impression. The hardness and quality of glass can increase the number of times it is used.
Sunny Group
has offered glassware since 1992 with all kinds of products being exported to more than 30 countries and regions.
Sunny glassware
use hot and cold spray to improve the inner and outer walls of the glass candlestick to enhance the quality of the terrarium.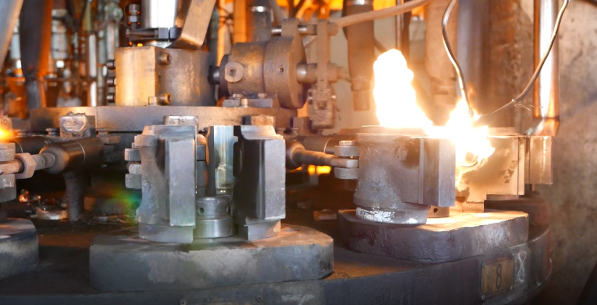 Another way to increase the hardness of the container is to reduce the surface and internal cracks of the glass bottle by adding powder to the wall heating, thus increasing the hardness of the glass and improving the quality of production.
   The principle of this dusting method is: when the bottle of the glass bottle comes out of the molding mold of the bottle making machine, the multi-particle ammonium sulfate powder is put into the bottle through the automatic dusting machine, and then annealed in the annealing kiln.   
   The automatic powder feeder is equipped with funnel, powder storage pipe and powder nozzle. Piston rods with feed holes slide heavy wine bottles repeatedly. The powder in the storage tube can be fed into the feeding nozzle quantitatively and fall into the glass. In the bottle, because the powder is evenly distributed in the glass bottle, the bottom of the bottle absorbs heat evenly, which reduces the occurrence of cracks and improves the quality of disposal.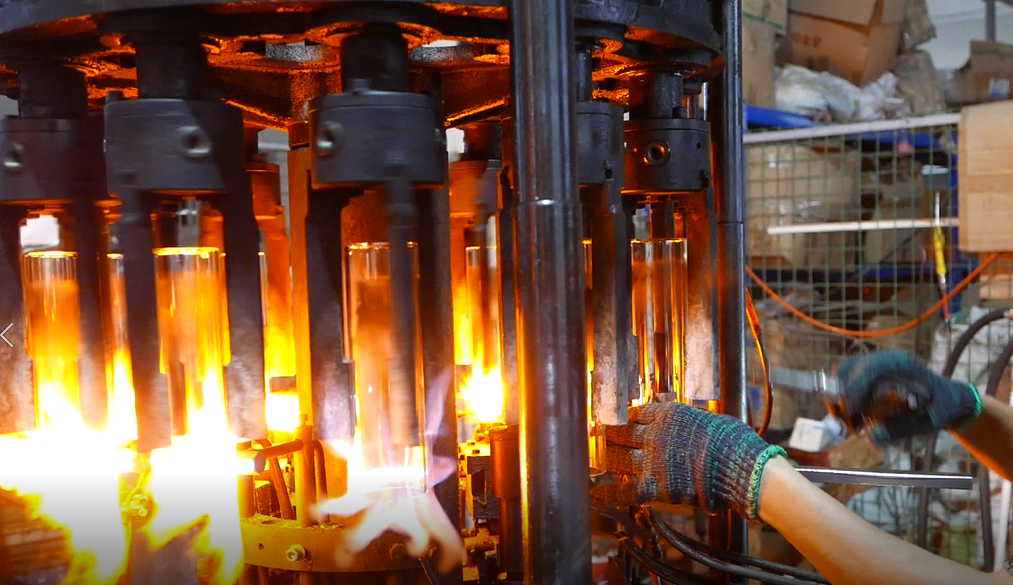 The thickness of glass candlestick is symmetrical, which can be said to be one of the overall goals of the actual molding operation. It can only be suppressed when the glass and its bottle mouth are molded from a custom mold for a glass candlestick. Air compression or vacuum pumps for blowing glass candlesticks are different from fixed molds. The boundary layer is elastic. Whether the thickness of the container can be evenly balanced depends on the temperature inside the bubble and the degree of diffusion of the sandwich glass material. Close the glass candlestick again to see if the molding is consistent with the actual operation.
Sunny glassware
With our strong support, customers rapidly develop and from small workshop to industry leaders.