Low MOQ Colorful Glass Candle Holder Glass Cup With Lovely White Dot
Author:Cicy Lin
Source:Sunny Glassware
Release Date:2016-08-19
Today Sunny Glassware want to show some colorful glass candle holder to your guys. They have lovely white dots decorated on, which make their look very cute! What's more, the MOQ is as low as 3000pcs.
Sample Lead time: within 7 days
Main usage:as candle holder, or as drinking glass.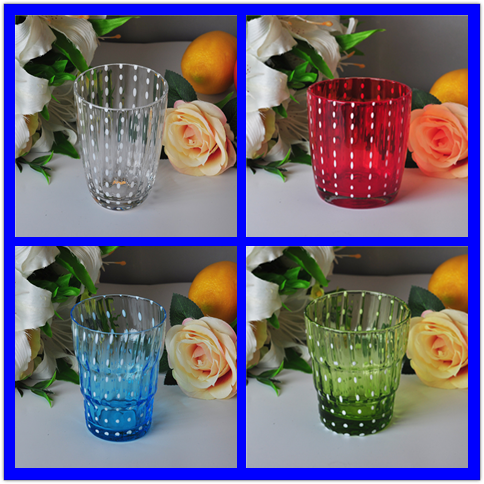 If interest in these , welcome to contact me,Cicy.