The correct way of holding goblet
When drinking wine, how should we hold the glass?Before giving the answer, let's take a group pictures: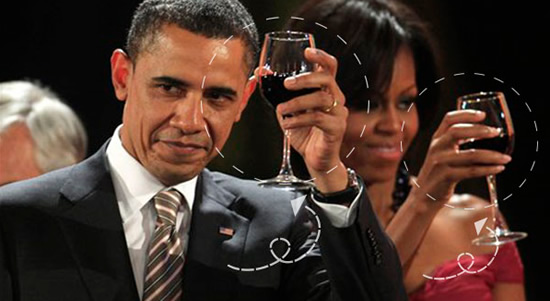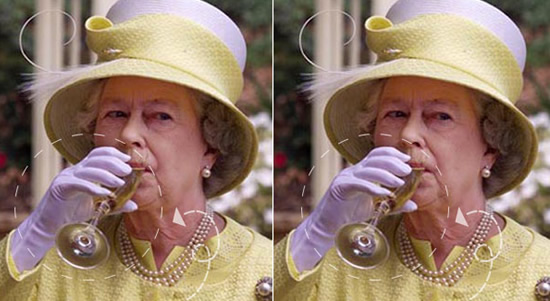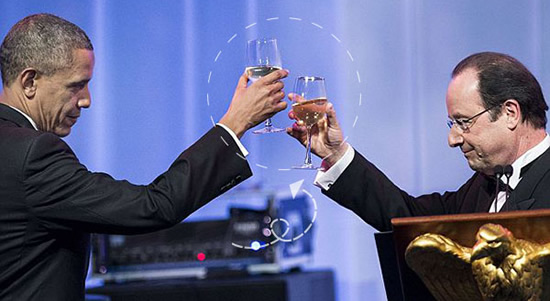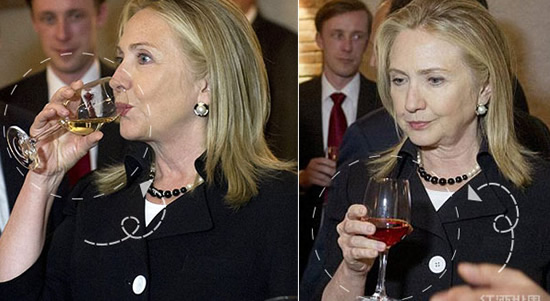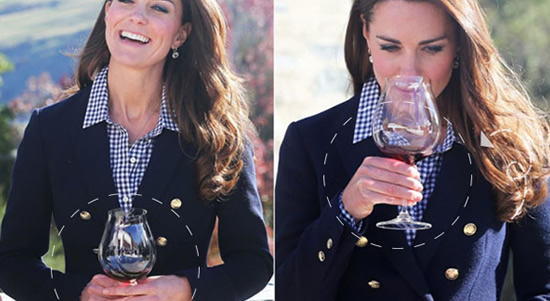 Throughout of the previous four pictures, wine experts might would frown: wine glass is not so with! Only the fifth picture can make them a little consolation:it takes the glass at right position. So, what makes effect?
The biggest difference among them is the way of holding glass, in the first four pictures, the person take the glass by glass body, but Kate princess hold the glass by stem.
First of all, we should trace back to the design of the goblet. The reason why goblet with a thin and long stem is to make it's convenience for drinkers to hold it and avoid their hand to touch the glass body which might be raise the temperature of wine and make influence of wine aroma and taste. In order to increase the surface area of wine, let's wine contact with oxygen more fully and volatilize more richer aroma, the body of goblet should be made more rounder and bigger than other glass. In addition, goblet is contracted slightly on the top to make the aroma can be gathered at the place at the top which is convenient smell its aroma. Therefore, from the professional point of view, when tasting wine, we should hold a glass cup terrier, rather than its cup body, so as to perfect experience the various nuances of wines in this way.
In daily life, however, most of us are drinking wine instead of tasting wine, thus many people will ignore the right way to hold the cup, especially in the happy drinking time.